Expert roofer team covering Astley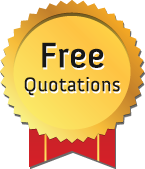 Whatever service your roof needs and wherever you are around Astley, call us first. We have an excellent local reputation and many years' experience providing quality roofing repair and maintenance services. We can also perform full installations and as we're a team of roofers that put attention to detail and customer satisfaction first, we'll give you confidence.
Serving the roofs around Astley for many years you can trust us to protect our reputation as the expert roofers for all roofing jobs. Regardless of your property type: old or new, flat, pitched or flat roof, our expert roofing team will produce an immaculate finish: secure, safe and sealed.
Our expertise
Flat roof expertise – long experience in felt and GRP fibreglass roofs
Fascias, soffits and guttering - update your property with our first rate, quality craftsmanship
Chimney repair – from repointing to rebuilding and everything in between
Re-roofing - for both flat and pitched roofs we offer a full re-roofing service
Velux windows – many years' fitting and installing, we'll also provide a superb interior finish
Slate and tile – we'll refit or replace any cracked or loose tiles. Call us today to find out about our affordable pricing
Roof repairs – no job too big or small and we guarantee customer satisfaction
First rate customer service
After we visit you, we'll send a written, no obligation quotation. Please call us if anything is unclear – we're a friendly bunch and we love to help advise and recommend.
We're well-known in the area and we can show you many testimonials. We're certain that you'll find what you need.
Still unsure? Contact us today on 01942 409647.