Slate and tile roofing services in Wigan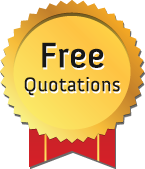 We're a friendly and experienced team that can provide a full range of services. Whether you need cracked and broken slates replaced or a new install, refit will can help you through the process of choosing the most appropriate solution.
Slate and tile roofs are beautiful and they maintain a long local tradition. We offer new installations and an array of repair services and are a team that you can rely on to complete the job to a high standard.
Robust and weathertight
Popular throughout Wigan, we can fit slate or tile to preserve the local look and feel for all property types
A friendly team that can help with advice on the most suitable finish for your property – residential or commercial
Slate and tile roofing is long lasting in all weathers and we can also provide a variety of styles and colours
We offer a simple and affordable repair service or can fully re-roof your property in either slate or tile
Experienced team
Storm damage is a nuisance but don't worry too much, you can call us and we'll your site and afterwards we'll send a free, written no obligation quotation. At sensible prices.
Sometimes too, you'll need to refit some of the slates and tiles. It may just be a case of nail sickness, which is when the nails rust loosening the coverage. Call us to arrange a visit and we'll give you confidence as assess the work. We understand all roof types.
With us, customer satisfaction is guaranteed so be confident and you'll be delighted with your choice. Call us today for peace of mind at sensible prices.
Call us on 01942 409647 and we'll guide you through any of the services we can off for your slate or tile roof. Or mail us through the website.