Roofing services in Hindley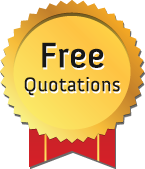 We've been repairing roofs in Hindley for many years. Look around you – our previous roofing work keeps your neighbours warm and dry. We understand the area, the weather conditions that cause damage and the roofing types. Because we know the area well, we can advise on the most appropriate materials, which will give you confidence to proceed with us.
As we are local roofers, our reputation is everything to us. We are committed to maintaining the integrity and character of our local building stock. Trust us to make sure your property looks great and protects your valuable possessions.
Quality assured and customer commitment
We offer a full range of roofing services. Regardless of the service you require, from new roof installations to emergency repair work, contact us today to talk to an experienced, friendly team of roofers. Roofs form a large part of the value of your property and we understand this. Find out about both our commercial and residential services.
Re-roofing - if your slate, tile or flat roof is past its best and it needs renovating, call us
Velux windows - contact us to find out more about our experience. We can help transform you property
Soffits, fascias and guttering – top quality attention to detail on all services from refits to replacements and repairs
Flat roofing services – guaranteed satisfaction on all our work with felt or GRP fibreglass roofing
Slate and tile – long experienced with this traditional form of coverage and we guarantee customer satisfaction
Roof repairs – all jobs considered and offering a full selection of services from replacing tiles to complete refits
Chimney repair – whether you need us to repoint, replace brickwork or provide a full rebuild service
Full set of services
As we have been refitting, maintaining and repairing roofs in Hindley for many years, you can trust us to produce quality work at affordable prices. Our many satisfied customers refer work to us all the time.
Contact us today on 01942 409647 to arrange a site visit and we'll provide impartial advice on a range of roofing types. Or mail us via the website.