Flat roofing in Wigan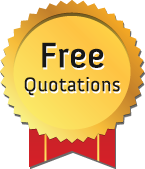 Call us with confidence to serve you with any flat roofing problems. We offer a full range of services and also provide repair and maintenance on GRP Fibreglass and built up felt roofing. We've served the Wigan area for many years and offer complete satisfaction as standard.
All our work comes with long guarantees and this should provide a cost-effective solution as flat roofs often last for more than 20 years. The modern materials we use provide superb seals and coverage and our expert team ensures that our work is built to last.
Local and proud
As we cover the area all around Wigan, we're here to help you. We have long experience in fitting and repairing all types of flat roofs and our work comes with satisfaction guaranteed. See below for a summary of our services:
Initial investigation followed by a transparent and comprehensible quotation and service description
Many years' experience of installing, fixing and repairing all types. Relax and call the experts
All our work is completed with the customer as our priority. You'll be delighted with our commitment and quality
Trustworthy, reliable team
With long guarantees and quality work assured we're confident that your flat roof will last the course. We use only the finest quality materials and we keep up to date with the modern techniques. You'll sleep comfortably under our flat roofs and you'll also be warm and dry.
All our customers are delighted with our work – that's why we guarantee your satisfaction. Ask to see examples of our previous work in Wigan when you contact us on 01942 409647 or email us through the website.