Guttering services in Wigan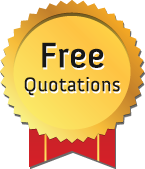 For gutter installation, repair and maintenance services you've come to the right place. We're an experienced and friendly team offering a top quality service. Protect your property from expensive internal damage caused by leaks. During heavy periods of rain, extra pressure is applied to elbow joints especially when the leaves gather and clog the guttering.
During rainfall leaks become apparent. Have a look next time the rain falls. As we receive a lot of rain in Wigan it is imperative that your gutters are up to scratch is a priority. With many years' experience you can trust us to thoroughly check your drainage system.
Customer focused service
No obligation, written quotation – affordable prices and clear descriptions; we put you first
First rate service to ensure any and all guttering problems are taken care of. We make sure your drainage system is operating perfectly
Long guarantees on all our work - our experience and know-how is second to none
We'll visit you anywhere across the Wigan region to identify any potential damage – no job too big or small
Our full range of services means that whatever issue you face, from complete drainage system install to emergency repairs and advice on future protection, we're here to help you and keep your property safe and dry.
A watertight property
In peak rain conditions your property is under threat from drips, leaks and splashback, which can affect even the foundations as well as the walls. Early identification is crucial - call the experts so you can rest easy safe in the knowledge that your valuable possessions and secure and protected.
Call us on01942 409647 or email us through the website.