Chimney repairs in Wigan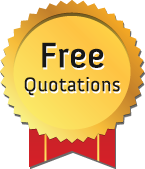 We're a team of friendly, experienced chimney repair specialists operating across your area. To capitalise on an open fire, you'll need to ensure that your chimney is functioning properly. Call us to solve any problems and we'll make sure the stack is clean and clear and does not draw smoke into your property.
With long experience across the Wigan area, we've serviced many, many chimneys and this means you can trust us to provide a proper spot check and identify any issues or damage that requires attention.
Trustworthy, friendly team
Providing long guarantees on all our work that covers our full range of chimney repair and maintenance services
Trust us to provide customer satisfaction – patient, friendly and serving the needs of the customer first
Contact us today and we'll arrange to visit your property anywhere in the Wigan region – we'll then provide a no obligation, written quote
First rate chimney repair services
We don't just clean and maintain however – we can also offer a full set of repair options including replacing loose bricks, resealing pots, brickwork repointing, new vents and cowls and complete removal services for unsafe stacks. We know what we're doing and can take care of your chimney whatever is required.
With us satisfaction is entirely guaranteed. With plenty of experience in the area, you can request to see samples of our previous work. Contact us on 01942 409647 to see for yourself.