GRP fibreglass roofing experts in Wigan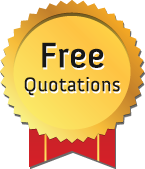 We have long experience of all main roof types and offer new installations as well as a range of repair and maintenance services to cover all eventualities and possibilities. We are GRP (Glass Reinforced Polyester) specialists. Also known as glass fibre, this type of roof is constructed from a single ply laminate and is often used for roofs and balconies.
Our customers often use this technology as cover for exterior walkways and this can make a really attractive addition to your outside space and garden.
Made from polyester resin and bolstered with internal glass fibre, GRP fibreglass provides a watertight and weather resistant finish. Popular throughout Wigan this type of roofing is being used more and more. And many of these installs have been provided by us.
Benefits of working with us
Thorough initial site inspection followed by comprehensive free, written no obligation quotation
Sensible prices guaranteed - our reputation is integral to the way we work and this means we guarantee satisfaction
Long guarantees on all our work and as we are local our after sales service is exceptional too
Combining the right materials and many years' experience we guarantee a long-lasting and aesthetically pleasing finish to our work. Whatever the property or roof type we are the team to trust.
Offering a full range of services
GRP Fibreglass roofs come in a range of styles and colours. As we are an experienced team we can provide an array of finishes to ensure that the work maintains the integrity of the existing style of your residential or commercial. This style of roofing will add character to a range of styles be it flat roof, gabled or pitched.
Low maintenance though it is, we recommend some small level of owner care but you will be delighted for many years to come. Call us on 01942 409647.