Velux windows in Wigan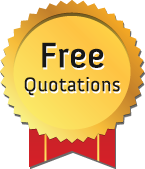 Transform your property with stunning new Velux windows. Our experienced and friendly team can show you how to upgrade your property by opening up the roof with quality skylight windows. We've done the same for customers all across the Wigan area.
If you'd like to upgrade but don't want to relocate, then new Velux roof windows will add space and value without the problems of moving and selling. Talk to us about how we can help you.
Choose the right solution
With long experience, we are sure you will place your confidence in us. Call us today to see how friendly we are. We'll help you choose the right solution for your business or residential property and get the job done on time and to budget with satisfaction guaranteed.
Our customers are always 100% satisfaction guaranteed – that's our pledge to you
Thorough site inspection after which we'll send you a free, no obligation quotation with sensible prices to leave you happy
Long experience servicing this region so you can trust us to keep up our good local reputation
Usually offered in pine or uPVC, we ensure a watertight protective seal on all our Velux skylight window installations – this keeps the weather out and the heat in. We'll also make sure that we complete the room with an attractive inside finish.
Satisfaction guaranteed
We guarantee 100% satisfaction on all new installations. We can also replace or refit your existing roof windows to our high standards. In addition, we'll visit you anywhere across the Wigan region. You can trust our long work guarantees, customer focus and first rate craftsmanship so contact us today.
Let us help you today – phone us on 01942 409647.