Wigan re-roofing and new roof services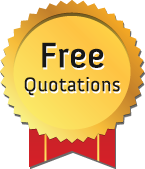 When it comes to re-roofing and fitting new roofs anywhere in the Wigan area, we are the number one choice. We can advise on your current situation and help you make an informed decision about when and how to tackle the problems you face.
An experienced, friendly, local team with many examples of previous work in the area, we put customer satisfaction at the top of our priority list.
Locally based and customer-focused
With many years' experience providing a full range of new roof installations and re-roofing services you can put your trust in us to provide excellent customer service and superb workmanship.
Re-roofing for both flat and pitched roofs, offered to you in a choice of different materials
Free, written quotation with no obligation – we think you'll like our sensible prices too – contact us today
Customers are our priority – this means we guarantee your satisfaction and with many testimonials to show you
Many years' experience covering all aspects of re-roofing and new roof fittings – commercial and residential properties
A long and full guarantee on all our re-roofing work covering both materials and workmanship
When should you re-roof?
If you have experienced persistent leaks or simply want to upgrade your property we can help guide you to the best outcome. Sometimes repair jobs just won't cut it and a new roof will also add value to your building. Well-versed with all types of roofs we will delight you with our commitment and craftsmanship.
Re-roofing services and new roof installation
Whether it's a re-roof, a brand new roof or a full roof replacement, after a thorough site visit, we'll send you a no obligation quotation explaining all aspects of the job and with affordable prices, we're confident you will put your trust in our expertise.
Call us today on 01942 409647 to see how we can help you.