Wigan roof repair services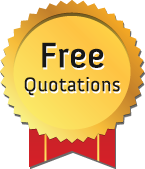 We're a long-established, friendly roofing team that you can fully trust to provide first rate workmanship across a wide range of services. From emergency repair work after a storm, to leaks spotted during heavy rain, our experienced team will put your mind at rest.
Thorough site visit
Roofing can underperform for a variety of reasons: loose tiles, splashback, leaky drainage can all affect the integrity of your property. We're experienced in all types of roof repair and maintenance services and understand all roofing types. You can rest easy knowing that our experienced team guarantees customer satisfaction.
We're a customer focused, local team offering an excellent service. Here's a few reasons to choose us:
Many years' experience, serving the whole area and all jobs considered. Trust our reputation and know-how
No obligation written quotation for all types of roof repair. We'll show you how we can restore and update your property
100% satisfaction guaranteed. We put customers first and don't stop until you're happy with the work we've done
Once the work is done we give you a full and lengthy guarantee on all our roof repair work, no matter what size the job
Trustworthy roof repair team
From the moment you call, you'll see how valuable you are to us. Customer satisfaction is our business so you can trust us to provide quality repairs at affordable prices. A complete advisory service keeps you updated throughout the job - please ask us questions at any time. After we're done, we'll clean up and make sure your property is clean and tidy.
With lots of satisfied customers throughout the Wigan area, we'll guarantee a top quality service to restore pride in your property – residential or commercial.
With many examples of previous work to show you, you will have confidence that we can perform to your satisfaction. Call us today on 01942 409647 to talk to our friendly, experienced team.